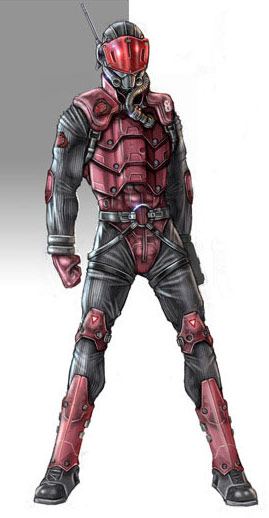 Background
After securing the Cathedral, Havoc make his way to the Chaetau alone.
Arival
Upon arriving the Chateau Primary objectives:
1. Access War Room Computer
2. Evacuate Scientists
3. Escort Sydney
4. Eliminate Mendoza
Secondary objective:
1. Disable Alarm
Tertiary objectives:
1. Rescue Resistance
2. Infiltrate Secret Cache
3. Rescue Prisoner
Notes: 1. Tertiary #1 is achieved by finding a resistance fighter in one of the sheds in the courtyard with the Raveshaw statue and releasing her. The objective registers when she runs away. However, sometimes she may get stuck, in which case she will keep thanking you and spawning health power- ups each time you try to make her go.
2. To complete Tertiary #2, go to the second floor of the Raveshaw chateau and find a library. Search the bookcases there and, when a telltale bracket appears, press the Use key.
3. Tertiary #3 is rather obvious. When you find a GDI soldier in the underground cells, talk to him.
Ad blocker interference detected!
Wikia is a free-to-use site that makes money from advertising. We have a modified experience for viewers using ad blockers

Wikia is not accessible if you've made further modifications. Remove the custom ad blocker rule(s) and the page will load as expected.