Ad blocker interference detected!
Wikia is a free-to-use site that makes money from advertising. We have a modified experience for viewers using ad blockers

Wikia is not accessible if you've made further modifications. Remove the custom ad blocker rule(s) and the page will load as expected.
Featured article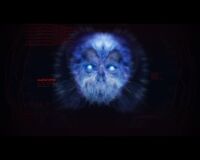 The Computer Assisted Biologically Augmented Lifeform (CABAL) is a sinister and highly advanced sentient AI created by Kane using technology and data he acquired, presumably from the Tacitus.
As its name implies, CABAL is augmented by numerous human beings who were being kept alive within stasis tubes and whose brains had been integrally linked to, and synchronized with, the AI's system core to significantly enhance the device's overall potential and abilities in a vast multitude of ways.
[add · more]Recent news
Create blog post
News
Greetings, editors.

Following a history of unlogged users' edits being more of rollback candidates than constructive additions, I have disabled unlogged edits on EVA Database. This will mean that unlo…

Read more >
See more >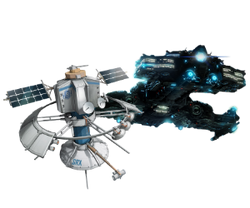 Strategy Games
Go to these sites for info or for help with your own wiki!
Act of Aggression • Act of War • Age of Empires • The Banner Saga • Bomberman • Boom Beach • Castle Clash • Civilization • Clash of Clans • Command & Conquer • Company of Heroes • Dawn of War • Deception • Dungeon Keeper • Edain • Fire Emblem • Grey Goo • Homeworld • Insaniquarium • KanColle • Krush Kill 'n' Destroy • Plants vs. Zombies • StarCraft • Total War • Wargame • Worms
Want your community included? See how!