Command and Conquer Wiki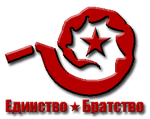 Welcome to the EVA Database's portal for Renegade 2!
Command & Conquer: Renegade 2, also called Battlegrounds is a first/third person perspective shooter game that was supposed to expand on the multiplayer segment of the original Renegade. The first draft also included a storyline that bridged the gap between Red Alert 2 and Tiberian Dawn...
We'd like to thank Chrissyx for publishing his Renegade 2 collection. It was an immense help in creating this portal.
Gallery
Ad blocker interference detected!
Wikia is a free-to-use site that makes money from advertising. We have a modified experience for viewers using ad blockers

Wikia is not accessible if you've made further modifications. Remove the custom ad blocker rule(s) and the page will load as expected.