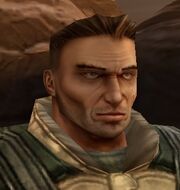 Short Bio.
Edit
Name: "Classified"
Nationality: Vietnam
Age: "Classified"
Favourite C&C game: RA2+YR (because it's the first C&C game i play), Renegade (because Nick Seymour Parker is cool and badass), Generals+ZH (because it's unique), TibWars+KW and RA3+Uprising (because them is still use the same basic gameplay of series with some improve).
Least favourite C&C game: TibTwilight (Because it's not like previous C&C games).
Favourite Game Unit: Mamoth, Apocalypse and Overlord Tank (Do i need to explain?), Prism Tank and Nuke Canon (my favour siege unit).
Least Favourite Game Unit: All unit in TibTwilight
Favourite Faction: All playable faction in series
Least Favorite Facton: All GDI and Nod class in TibTwilight
| | |
| --- | --- |
| | This User has pledged his allegiance to the GDI. |